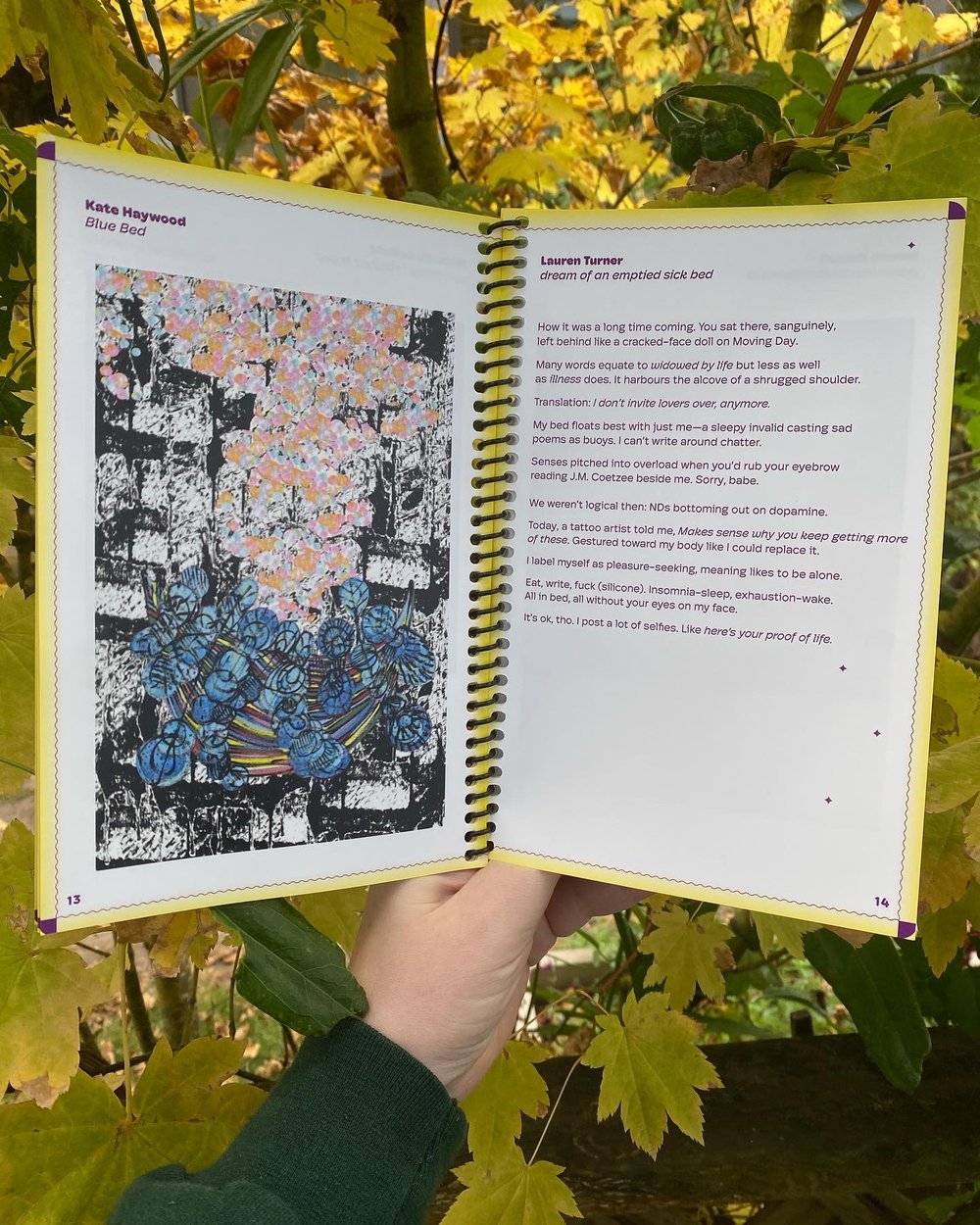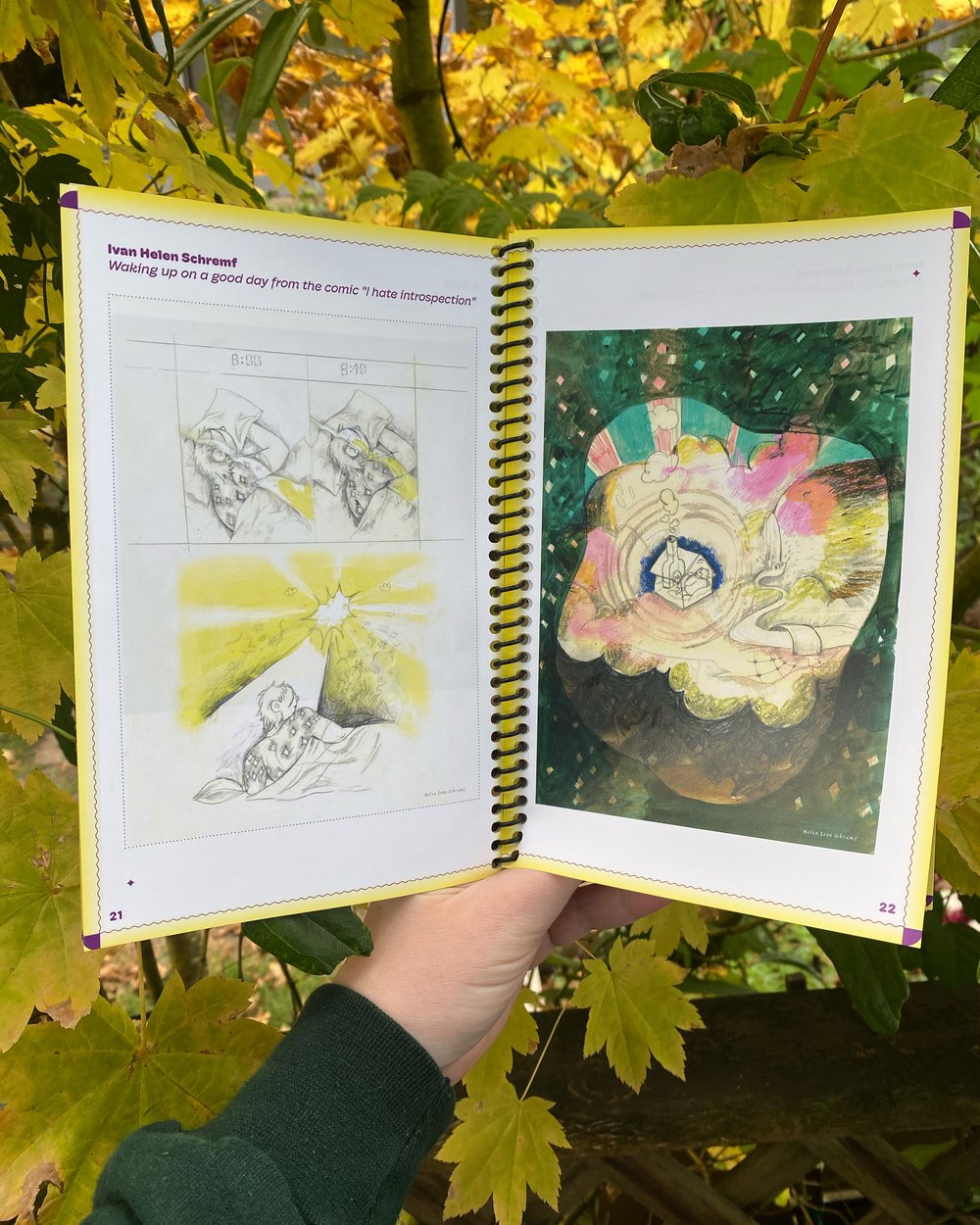 Bed Zine Issue Three is a curated selection of art and writing by disabled creatives from around the world. It explores the complex relationships that the contributors have with their beds through poetry, nonfiction writing, ceramic and textile works, illustration, painting, and more.
57 Pages
Created & Edited by Tash King
Graphic Design by Mia Navarro
Cover Art by Timothy Bair
Issue 3 features the work of Kwame Daniels, Annie Lee, sister starling 恖霝, Kate Haywood, Lauren Turner, Bonnie Hancell, Brian Spies, Alex Hernandez, D Dust, Ivan Helen Schremf, Df Parizeau, Michaela Coffield, Charlie Fitz, Zo Jonker, Phiroozeh Petigara, Shelby Seier, Ania Gitelmakher, Kean O'Brien, Angelica Aranda, Gabby DaSilva, Robin Kinzer, Poppy Nash, Leah Broadwell, Sheena Maria Piedade, Aiya Klempt and Gemma Gore.
Bed Zine is entirely self-funded, and relies solely on profits from the zine to pay all disabled artists involved, and cover costs of production. There is a sliding scale option for payment in case you have the means to offer some support to the zine! Any and all help is very appreciated <3
[ID: Drawing of artist's studio apartment bedroom done in color pencil. Blue bed fills the lower two-thirds of the image, with only the artist's pale blue legs visible, curled up in fetal position. His blue scooter is seen at the bedside, with a trail of black ants climbing onto the mattress. Beyond the bed an empty painter's easel is seen on the left and the apartment door, left slightly ajar, occupies the right, with a white cat seen prowling out into the dark green abyss. Centered at the top of the image is the bed zine logo in bright yellow text.]
**Your copy will be shipped within 3-5 business days of purchase :)**